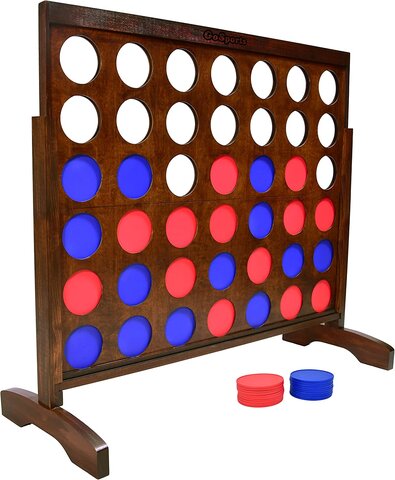 Giant 4 in a Row - Wooden
Introducing the Wooden Giant 4 in a Row, the perfect addition to your outdoor or indoor entertainment. This classic game has been supersized to provide hours of fun for all ages. Made from high-quality wood, this game is durable and built to last.
The objective of the game is simple - be the first player to connect four of your colored discs in a row, either horizontally, vertically, or diagonally. With its large size, players can easily see the board and strategize their moves.
The Wooden Giant 4 in a Row is perfect for backyard parties, family gatherings, and even corporate events. It's easy to set up and can be played by two players or in teams.
This game is not only fun but also promotes critical thinking, problem-solving, and social skills. It's a great way to bond with family and friends while enjoying the great outdoors.
Add the Giant 4 in a Row - Wooden and add a touch of nostalgia and excitement to your next gathering.